The Wexford Harbour navigation app for your smartphone that will aid your navigation into Wexford Harbour.
To ensure you are viewing the latest map on the app, please stop and restart the ArcGIS Field Maps app on your smartphone.
Click here for the map viewer of Wexford Harbour
Accessing the app on your tablet or smartphone
In order to view the app on your smartphone, you will need to download the Field Maps for ArcGIS app by Esri. The app is available on the Playstore (Android) and iTunes store (Apple). This app is free!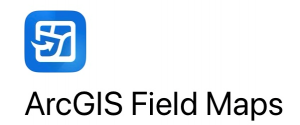 Step 1 – Download the app
Note that you do not need to sign in – there is an option to 'Skip Sign In' at the bottom of the screen.
Once the app has been downloaded, access the menu (top left) and select 'Find maps'.
Type Wexford Co in the search bar and all of the maps available for Wexford will display.